Our Credentials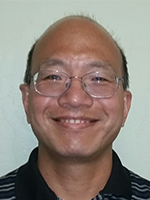 Meet Wen H. Wang, D.D.S.
Wen H. Wang, D.D.S., graduated from National Yang Ming Medical University of Taiwan for his six-year undergraduate education. Dr. Wang then attended Loma Linda University of California and graduated June 1992. He has lived and practiced in the East Valley since 1995 and completed many continuing education credit hours to provide you with the highest quality of dental care. His philosophy of life is, "Never impose on others what you would not choose for yourself".
ACADEMIC EDUCATION – Graduated 1987 National Yang Ming Medical University, Taiwan
Graduated 1992 Loma Linda University, Loma Linda, California
PROFESSIONAL MEMBERSHIPS – American Dental Association (ADA)
Arizona Dental Association (AZDA)
HOBBIES – Hiking, Bike Riding, and Tennis
Our Team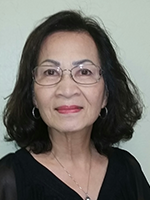 Sue – Registered Dental Hygienist
30 years experience in the field with emphasis on periodontal disease. I am passionate about what I do and strive to educate my patients in oral health. In my free time, I enjoy gourmet/healthy cooking and gardening.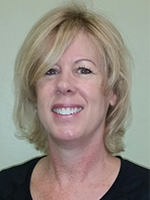 Joan – Registered Dental Hygienist
I have been a registered dental hygienist since 1998. I went to dental hygiene school in Washington and am licensed in both Washington and Arizona. I am local anesthesia certified, work on continuing education and watch for current research in healthcare. I have been working with Dr. Wang since 2002 and appreciates his work ethic and how kind and friendly he is to everyone he meets. I enjoy the friendliness and professionalism of the staff members and how everyone works as a team.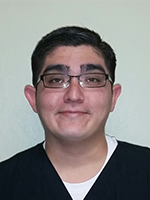 Joe – Lead Dental Assistant
I completed my internship with Dr. Wang and stayed on as part of the staff for 11 years. I am proud to be part of a team that strives to keep our office running on schedule. I love making people laugh. I believe laughter is the best kind of medicine.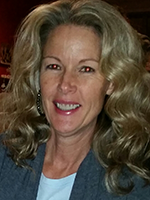 Roxann – Office Manager
I have been working in the dental industry since 1989. I joined Dr. Wang / Apex Dental Care in 2000. I am dedicated in making our patients feel like they are part of our family. Our team makes every effort in treating our patients with respect, along with honest unsurpassed dental care. In my free time I volunteer at the Arizona Humane Society and enjoy being outdoors and traveling with my husband and 3 dogs.
Kathy – Assistant Office Manager
I first got involved with dentistry in the 70's. I enjoy boating and camping with my husband and dogs Guinness and Reilly. Travel is my favorite pastime with regular visits to Boston to visit my family, but with warm ocean destinations the usual goal. We were able to go to Ireland, which was planned for years and was amazing! I've been involved with dentistry for 30 plus years and with DR. Wang for 16 years.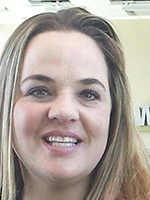 Sarah – Dental Assistant
I am an Arizona native. I love music and play several different instruments.I enjoy nature and flowers and spending time with my son. I got started working in the dental field 9 years ago at a periodontal specialty office prior to working with Dr. Wang.